We welcome your entire family at Foxcreek Animal Hospital and look forward to seeing you and your pet.
We are honoured to be a part of the Oakville / Halton community, where we have been caring for family pets since 2005. Our veterinarian, technicians, assistants and customer service specialists have one thing in common; we have dedicated our careers to providing compassionate and responsible health care.
We understand the special role your furry friend plays in your family, so you have our promise that we will work hard to provide you with individualized vet services.
Count on our team for preventative medicine, vaccinations, critical care and more!
Contact us  today to learn more.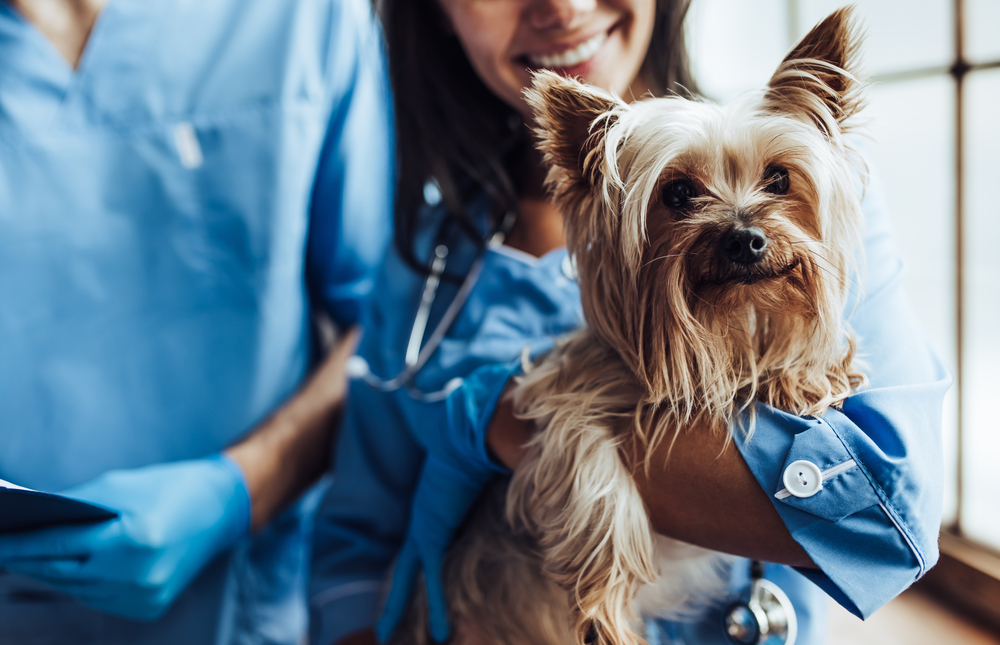 Foxcreek Animal Hospital is a place where the genuine care and comfort of our clients and patients is our highest priority.

We are pet owners serving pet owners!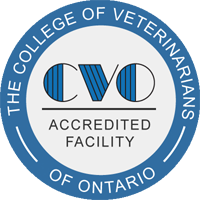 Your pet is an important part of your family and, as such, you only want the very best for them. This is especially true when it comes to his or her health care. At Foxcreek Animal Hospital, our mission is to help your four-legged friend enjoy as long and happy a life as possible. It is with this goal in mind that we've developed our system of care, which includes all the vet services necessary to support lifelong wellness.
The foundation of our care is preventative medicine, including routine checkups, vaccinations, nutrition and more. These simple things can add years to your companion's life and dramatically improve the quality of that extra time you get to share. Beyond this, our comprehensive services include everything else your pet will need, from birth through the senior years. Whether it's internal medicine, advanced diagnostics, surgery or critical care, you can be confident that your loved one will always be in compassionate, capable hands. Should your pet require the services of a specialist, we can even arrange it so that care can be received right at our facility or we will make the best recommendation for you.
To learn more about the services at our pet hospital, contact us  today.

ALLERGIES

BEHAVIOUR

CARDIOLOGY

CRITICAL CARE

DENTAL

EUTHANASIA

MICROCHIP

NUTRITION

ORAL SURGERY

GENERAL SURGERY
HOUSE CALLS

OTHER

VACCINATIONS

WELLNESS

X-RAY

LABORATORY
FREQUENTLY ASKED QUESTIONS
Click on the commonly asked questions below for detailed answers about our vet services. If you don't see the info you're looking for, feel free to contact us.
Meet the Veterinarian and team at Foxcreek Animal Hospital in Oakville! We're pleased to provide exceptional vet
services
for your beloved pets! Please call us at
905-469-0800
or
contact us
if you wish to speak to one of our caring veterinary staff members!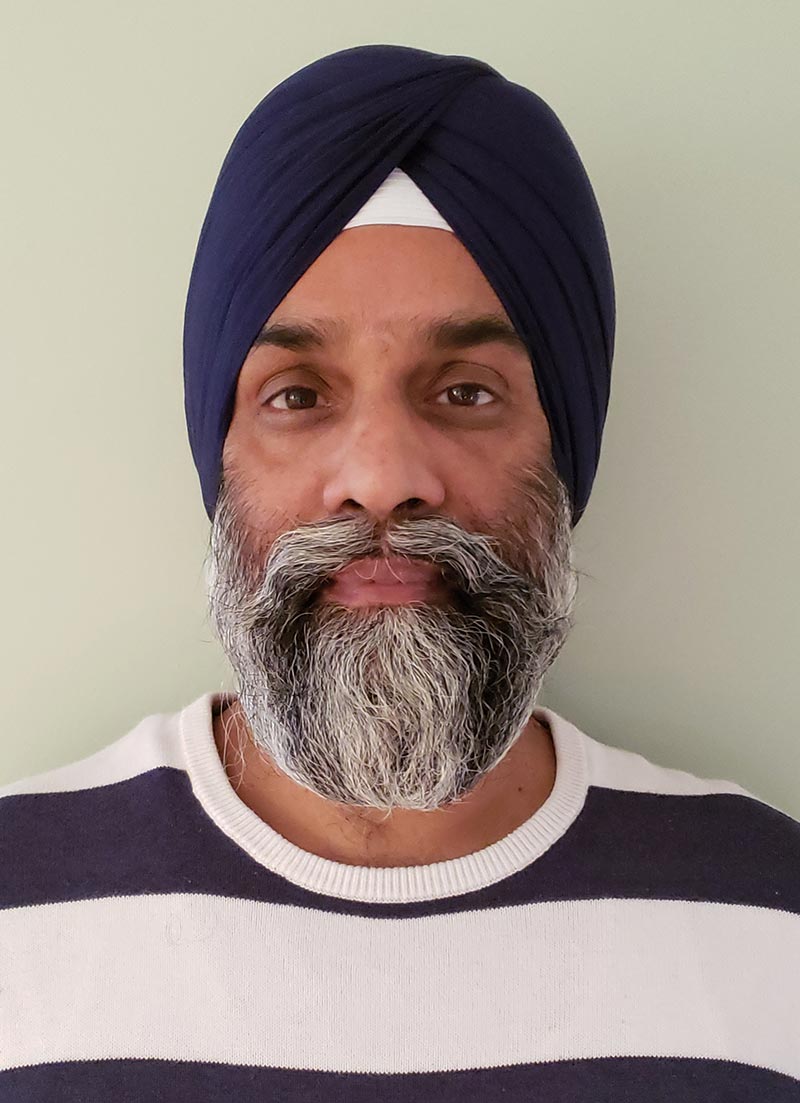 Dr. N.S. Sandha
Dr. Sandha, D.V.M, MVSc., received his degree in veterinary science from the Punjab Agriculture University in India in 1994 and completed his master's in veterinary sciences (MVSc.) in 1997 from the same university. He, along with his wife, decided to make Canada their new home and moved here in 2001. In 2004, he completed his board exam at University of Saskatchewan and started working as a veterinarian in Windsor and London, ON.

In 2005, Dr. Sandha moved to Oakville, and since then he is the proud owner and primary veterinarian at Foxcreek Animal Hospital, where he is offering progressive services in internal medicine, general and orthopedic surgery in a clinical environment that is personal, practical and affordable.

Dr Sandha is a proud dad of a young son and a daughter. In his spare time, Dr. Sandha enjoys playing with the kids, outdoor activities, playing volleyball, and spending time with his family and friends. He also has a very cute little dog named Basanti, who can occasionally be seen at the clinic.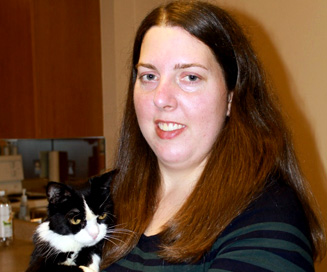 Meaghen - Registered Veterinary Technician
Meaghen has been a registered veterinary technician for the past 12 years, but she has had a long-time passion for animals. She enjoyed riding and showing horses growing up. Cats have always been a big part of the family, ever since Meaghen was very little.

Right now she is owned by her lovely senior (14-year-old) kitty named Emily, who Meaghen bottle fed as a kitten.

In her spare time, she enjoys reading, training for 1/2 marathons, camping, spending time at the cottage and quality time with family and friends.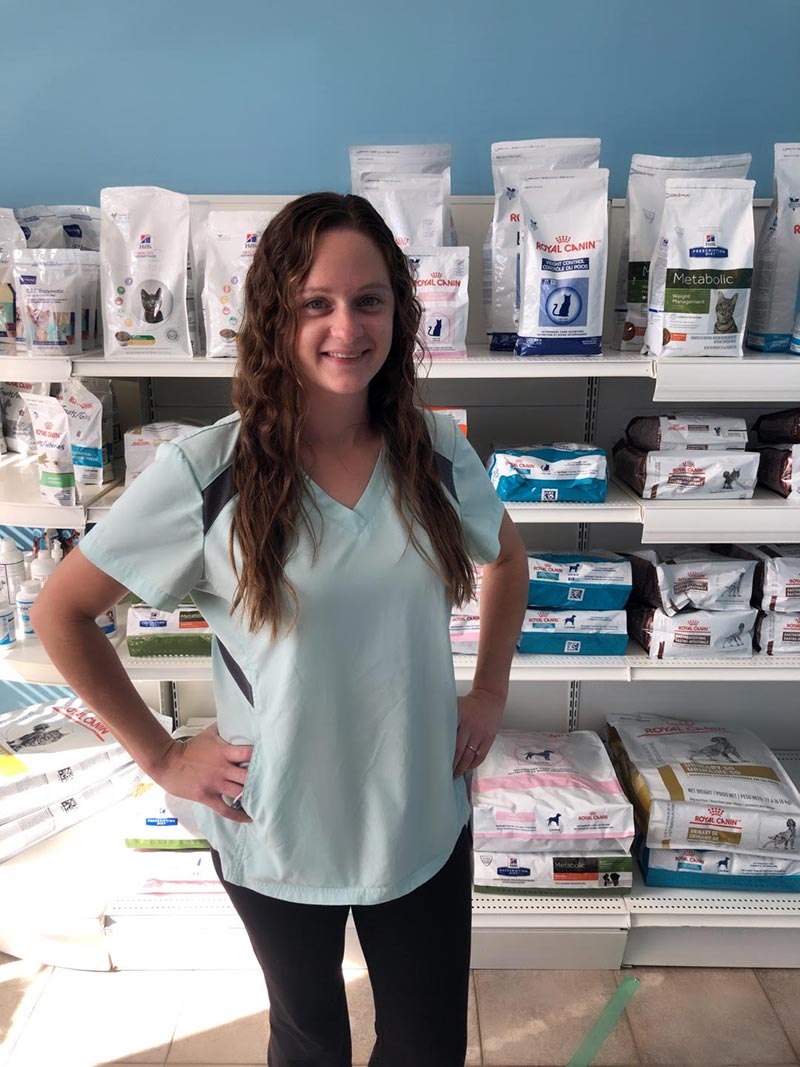 Brittany Beam - Veterinary Assistant
Brittany has always had a love for animals, ever since she was a little girl. After graduating high school, Brittany travelled up north to Haileybury, Ontario, to study veterinary assistant at Northern College. After graduation, Brittany returned home to Burlington, Ontario.

She was offered a job as a preschool teacher at a local child care facility straight out of college and fell in love with working with children. Fast-forward 10 years: Brittany has gone back to her first passion – working with animals and caring for them.

Brittany is married and has two children of her own and two wonderful stepchildren. She has two cats at home named Moonlight and Gobi. Both were adopted through local rescues. Brittany loves to spend time outdoors riding bikes, boating, hiking and camping with her family during her spare time, as well as the occasional trip to the theatre!
Trust the health care of your four-legged friend to the friendly and professional veterinarian team at Foxcreek. From vaccinations to critical care, you can count on compassion for your pet and commitment to his or her ongoing wellness.
2501 Third Line, Unit 12
(Third Line & Dundas)
Oakville, Ontario L6M 5A9
905-469-0800
Email Us
Visit Our Profile
We Accept Visa, Mastercard, Debit and Cash Payments
Monday: 8:00 a.m. – 7:00 p.m.
Tuesday: 8:00 a.m. – 7:00 p.m.
Wednesday: 8:00 a.m. – 7:00 p.m.
Thursday: 8:00 a.m. – 7:00 p.m.
Friday: 8:00 a.m. – 7:00 p.m.
Saturday: 9:00 a.m. – 1:00 p.m.
Sunday: Closed 
If you have an emergency outside of our regular business hours, we recommend that you contact one of the following emergency facilities:
Foxcreek Animal Hospital
2501 Third Line, Unit 12
(Third Line & Dundas)
Oakville Ontario
905-469-0800
Mississauga Oakville
Veterinary Emergency Hospital
2285 Bristol Circle,
Oakville, ON
905 829 9444